Plants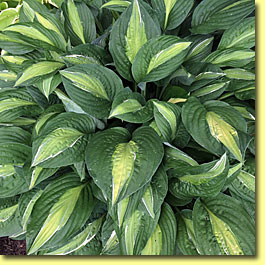 Cucumbers   Eggplants   Herbs   Melons   Peppers   Squash/Zucchini   Tomatoes   Other Veggies   Succulents     Annuals
Perennials are an excellent group of plants that are gaining in popularity. Many people are sick of planting annuals year after year, and would rather put a plant in once and be able to enjoy it for years to come. Unfortunately, people often expect perennials to ACT like annuals, in that they think there will be NO maintenance after the initial installation and they will bloom their little hearts out all season like annuals usually do.
Well, perennials AREN'T annuals! You need to choose a perennial on the basis of not only its flowering attributes (which can be of VERY short duration), but on their foliage and texture qualities as well. When I say that I'm a foliage fan, I MEAN it! I chose all of the following perennials not only for their flowers, but more often for their ability to add grace and character to an area.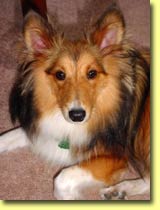 Also, perennials DO need maintenance—dividing, pruning, deadheading.. the following books are quite helpful: The Well-Tended Perennial Garden by Tracy DiSabato-Aust. A couple of other books that you may want to check out: The Natural Shade Garden by Ken Druse (ALL of his books are great!); The Hosta Book by Paul Aden; and The Manual of Herbaceous Ornamental Plants by S. Still. As I am as much of a book fanatic as I am a plant fanatic, I could go on and on and on..!
And don't forget, our hostas, daylilies, and peonies are available for shipping as bare root plants – please call or email us with your "wish list".And also remember to CALL or E-MAIL us if you are coming for anything special…..we are small but mighty and may not have everything available/ready at all times! And digging is weather-dependent!!!
Perennials (other than hostas, peonies, and daylilies) are organized here by their general light requirements – Sun or Shade. Use the following definitions to determine what will work in your garden:
| | |
| --- | --- |
| | Full Sun – 12 hours of direct sun |
| | Sun to Partial Sun – 6 hours of direct sun |
| | Light Shade or Partial Shade – morning sun or after 3 or 4 pm |
| | Filtered Light – light through a delicate leafed tree such as a Honey Locust |
| | Bright Light – the garden gets no DIRECT rays, but is bright—maybe the north side of the house |
| | Dappled Shade – shade that has light coming thru a larger-leafed tree (light coming thru a tree's canopy) |
| | Deep Shade – NO direct sun, no bright light even. There are fewer plant choices for this type of area, but DO NOT despair—the following plants will do VERY well in this type of shade!: Dicentra, most Hostas, Polemonium, Polygonatum, Tellima, Tricyrtis, Adiatum, Ajuga, Asarum, and Pulminaria. |